The one social media platform that has been a favourite of hackers is Facebook. Time and again they target the platform to gain access to the personal data of millions of people. With one break-in, they can get their hands on:
• Posts that are shared
• Images that have been posted
• Videos that were uploaded
• Personally identifiable information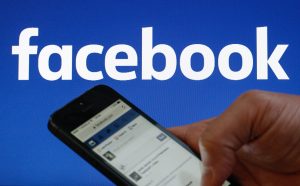 Therefore, it behoves every user to make their profile as much as possible. Thankfully, the site offers some features that can secure a profile. One such feature is alerting the user of a login from a device. Let's say an unknown person gets access to your id and password and then uses it to log in to the Facebook page. You will get an email notifying you that a login has been made. The email will contain:
• Which device was used?
• What is its name?
• The location of the machine.
The condition of this feature is that it has to be activated. It doesn't come pre-set with the profile. So how do you go about switching on this notification? There are two ways to do it depending upon the device you are using. But for both there are three prerequisites:
• Access to working internet
• A gadget that has a Facebook app or access to a browser
• Facebook login ID and password
Once you have all three, it is time to activate the feature.
1. On Facebook app
• Open the app
• On the top right corner of the screen, there will be three horizontal bars. Click on them.
• A drop-down menu opens. Scroll through it till you reach the 'setting and privacy' tab. Click it.
• Then tap on settings which will again open a new page. Here you need to click on the 'security & login' tab.
• A 'Setting Up Extra Security' option will be available under which a 'get alerts about unrecognised logins' will be listed. Tap on
it.
• You can select how you get notified. Check the boxes on Notification, messenger, and email.
You will now get alerts of any unauthorised logins.
2. On Website
• Open a browser. Login to your profile.
• On top right corner click on the drop-down menu.
• Go to settings tab and then within it on 'security and log in.'
• Under this section you will find 'Get alerts about unrecognised logins.'
• You can select the methods through which you want to be notified. Check each one and then press on 'save changes' button.
The login alert feature has now been activated for your account.
The feature has one more characteristic. A person can list a few devices that are commonly used to access the account. These gadgets don't need to provide the login password to open the Facebook page. To activate this feature, you need to go on 'two-factor authentication' and then 'authorised logins.' Pick all the devices you want to provide access and then click on the save changes button. Your Facebook profile is as safe as can be now!