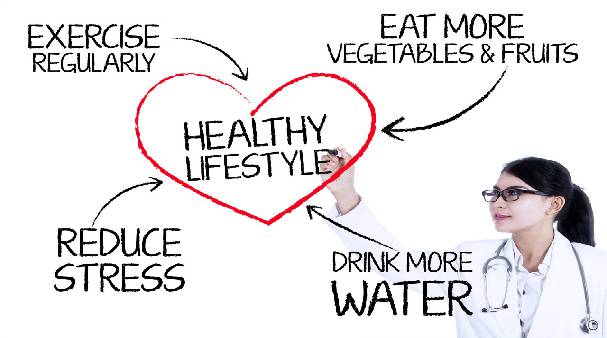 Moving Towards Healthier Life
If we look back on the past few years, there is one trend that stands out clearly. People are moving towards a healthier lifestyle. We are getting more conscious of what we eat and drink. We are altering our quotidian style to make way for a fitter body. To help our readers, we asked one of the Top Practitioners At Anderson Diagnostics to suggest four simple habits that can be changed. These are practices that can lead to good health in both body and mind. So, without further ado, here they are:
Good Practices For Healthy Way
It may be said so many times that the meaning is entirely lost, but hydration is imperative. Drink as much water as you can. The right amount of it can keep the body in efficient working condition. If you get bored with plain water, try adding fruits in it. Flavoured water will bring a breath of fresh air and make you consume more of it. When that gets tedious, try taking a cup of tea here and there -black, green or white.
Balance is the key. What most individuals forget in their race to lose weight or have a strong body is that completely abstaining is not the answer. Strict diet following for months on end is not the solution to a healthy lifestyle; neither is the reverse. Therefore, find the balance between proper nutrition and binging on a pizza once in a while. Remember indulgence is not wrong, as long as it happens seldomly.
A few necessary alterations to the diet are the most straightforward techniques to the path of well-being.
Starting eating less of meat. It helps not only the body but also the environment. Try utilising good quality meat that is sourced from humane farms.
Add fruits and vegetables to your meals. You can buy them at the local market; they are cheaper than store-bought versions and full of nutrients. Plus, you support farmers rather than international organisations.
Get rid of any processed or packaged food in your home. Yes, they are cheap and very convenient, but they are also the most harmful. Most such items are chock full of sugar and trans fats that adversely affect us.
The last habit everyone needs to inculcate is finding an activity or exercise regime we love. A good, balanced diet in only one side of the coin. The other is keeping the body active. But few of us like to gym every day. The trick is to find something that we enjoy for example some people find yoga calming and centring. They do not consider it a chore and therefore are happy to do it daily. Ergo, look for a fitness method that gets your blood pumping!